GET YOUR KID MOVING AND GROOVING!
Preschool Gymnastics For 2-5 Years Old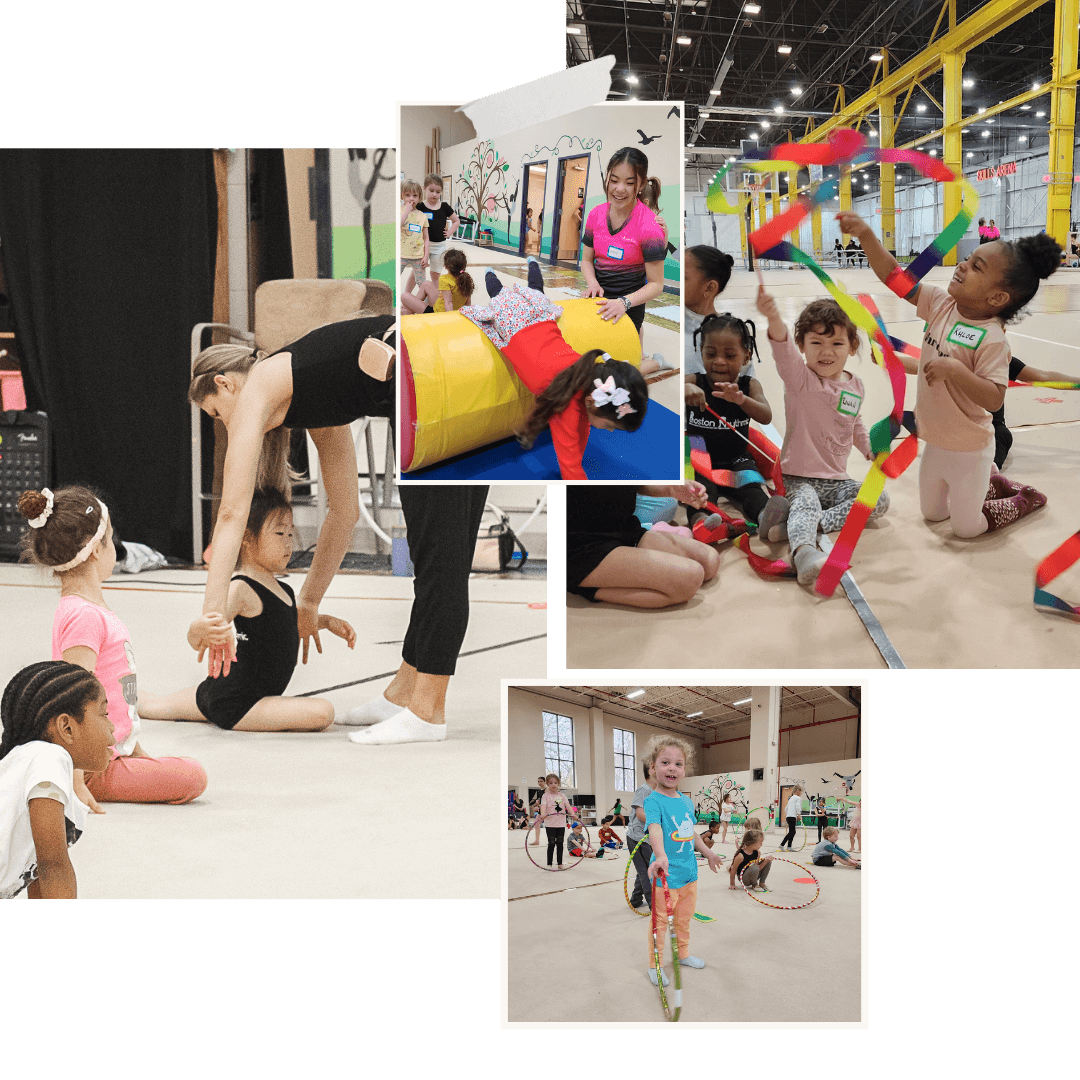 High-Energy Class For The Little Ones
Boston Rhythmic gymnastics classes will get your preschooler moving and grooving as they stretch, jump, bounce, spin, and dance with various props! Kids ages 2-4yo will improve fine and gross motor skills, hand-eye coordination, and kinesthetics! They will have tons of fun playing with balls, scarves and ribbons while learning the basics of apparatus work in rhythmic gymnastics.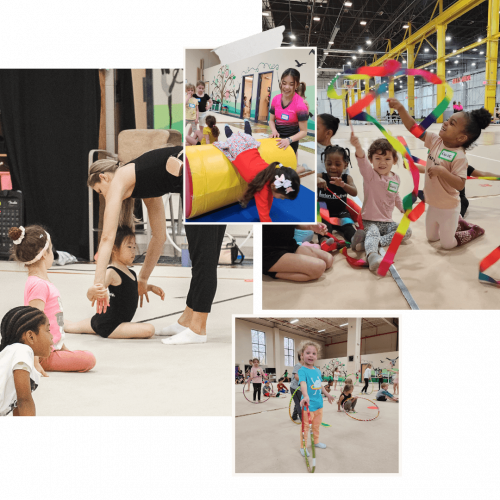 We welcome a parent to assist the child in the toddler classes. Once they turn 3 years old, we encourage the child to participate independently and the parent to watch from the side lines.




Fun with stuffed animals and scarves!
"What a wonderful place! My kiddo loves it and comes away every day telling me so. On the first day he called to me across the gym "mom, you were right. This is fun!"
"Absolutely fantastic place. The gym itself is impressive, with high ceilings, new and bright. The coaches are engaged and great at teaching children of all types of character. They have many skill levels. Both of our daughters enjoy their time greatly and have developed increased coordination athleticism and confidence."
"Kids always have fun and learn a lot! Inclusive environment. Great studio!"
"Our daughter Mia has been with the Boston Rhythmic family since she was a toddler. She has grown tremendously every year in her skillset and routines. Her coaches are friendly, caring, and skillful in developing her interest in this beautiful sport. This organization creates a lot of wonderful opportunities (Boston Cup, regional competitions, end of year shows, summer and mini camps) for everyone to show case their talent. We can't speak highly enough of all the amazing coaches and administrators."
"Great experience for my 5 year old ! She loved her time at the gym and her teacher Miss Kyla !"
Don't delay! Join us today, space is limited.

Our gym locations are:
Boston Rhythmic Westborough, 290 Turnpike Rd
Boston Rhythmic Waltham, 16 Pine St
1 Westinghouse Plaza, Hyde Park (Building G, Bosse Sports)