See the schedule in Hyde Park, Waltham, and Westborough
Boston Rhythmic gymnastics classes will get your preschooler moving and grooving as they stretch, jump, bounce, spin, and dance with various props! Kids ages 2-4yo will improve fine and gross motor skills, hand-eye coordination, and kinesthetics during this high-energy class! They will have tons of fun playing with balls, scarves and ribbons while learning the basics of apparatus work in rhythmic gymnastics. We welcome a parent to assist the child in the toddler classes. Once they turn 3 years old, we encourage the child to participate independently and the parent to watch from the side lines.
Sample Skills
Arch
Bridge
Inversions
Shoulder stand
Passe balance
Airplane balance
Forward/backward roll
Various jumps
Ball bounce
Ball roll
Ball catch with legs
Fun with stuffed animals and scarves!
And more…
Equipment Needed
Black leotard and shorts or leggings
Water Bottle
If you take more than one class per week, additional discounts apply. Please inquire for details.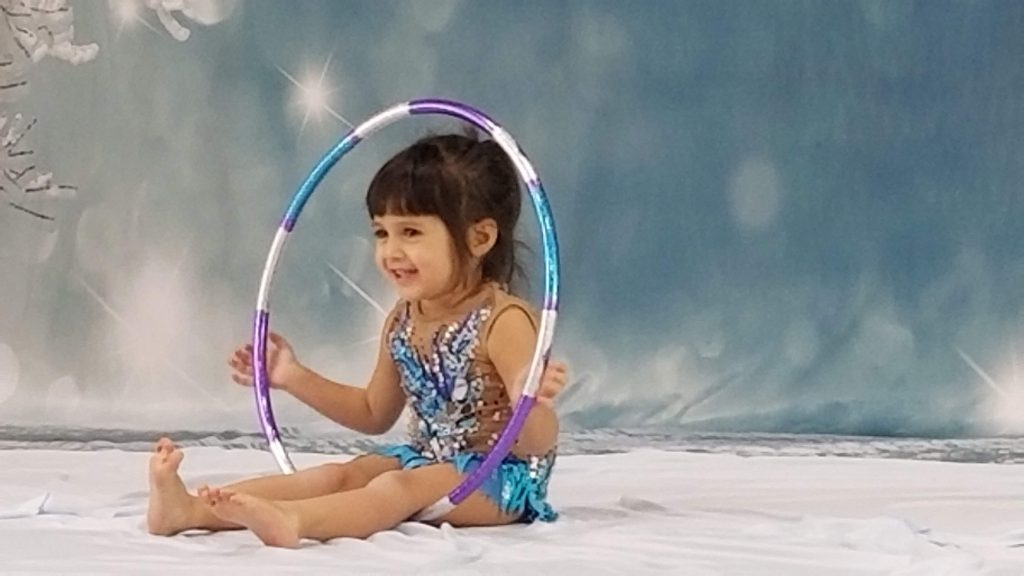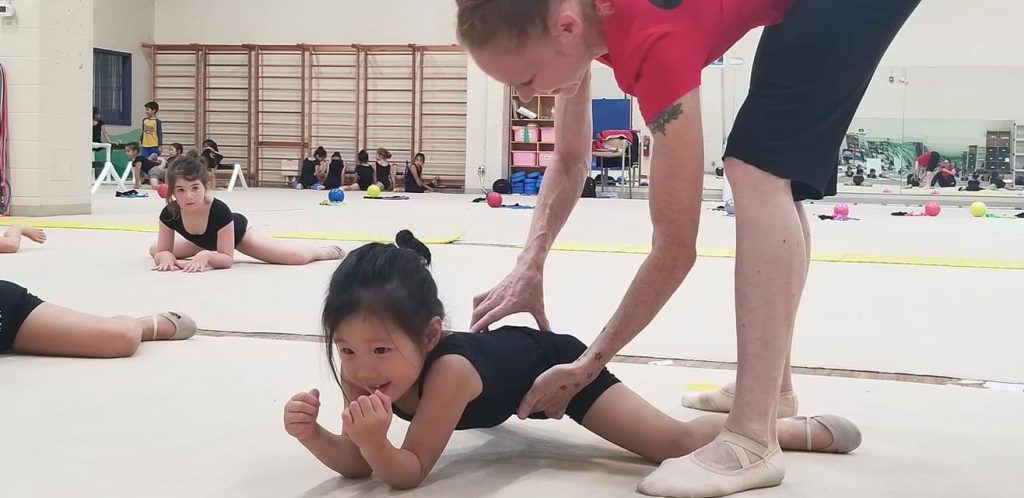 Hyde Park Schedule
Waltham Schedule
Westborough Schedule