Calendar REMINDERS:

– September 6, Wednesday: FIRST DAY OF CLASSES, all locations
– October 31: Halloween, NO CLASSES
– November 23-24: Thanksgiving Holiday, NO CLASSES
– December 23 – January 1: Holiday Break, NO REGULAR CLASSES
– January 22-28: PEEK WEEK
– February 17-23: February Vacation, NO REGULAR CLASSES
– April 15 – 21: Spring Break, NO REGULAR CLASSES
– June 15-16: End of Year Shows, NO REGULAR CLASSES
– June 22: Last Day of Classes
MINI CAMPS
– 2023: September 15, September 25, October 9, November 11, November 23
– 2024: January 15, Mar 29, May 27, June 19

VACATION CAMPS (Mon-Fri, 8:30am – 4:00pm)
– December 25-29
– February 19-23
– April 15-19

REGISTRATION OPEN!!
Register in the Parent Portal for any of the events above.

---
Boston Rhythmic Programs
---
Come Alive Music Video!
About Boston Rhythmic – Our Story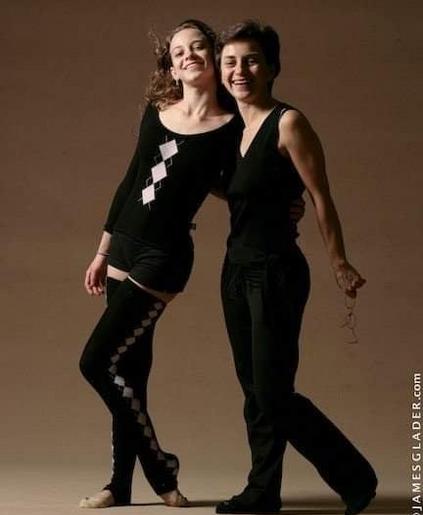 Boston Rhythmic, along with its sister school Rhythmic Dreams, are the labor of love of founder and executive director Smaranda Albeck and a staff of talented professionals. Since 2002 we dedicate our time and passion to promoting the beautiful Olympic sport of Rhythmic Gymnastics to thousands of children and adults around Boston area.
We are the largest rhythmic gymnastics school on the east coast, but in our hearts, we are still a tight-knit family business. Our staff and our clients are like family.
From preschool classes online or in the gym, to high-level competitive gymnastics, we have a place for everyone to come and enjoy the beautiful sport of rhythmic gymnastics in a fun and productive environment, under the guidance of creative, happy coaches.
The Boston Rhythmic vision is based on innovation, outside the box thinking, and top-notch training. We strive to offer the best experience possible for each gymnast in our school. We want your gymnast to grow in confidence, learn things they have never tried before, and leave our gyms proud. Our mission is to "empower children to reach beyond what they think is possible!"
In March 2020, in response to COVID-19, Boston Rhythmic moved over 100 classes online and continued serving over 500 students from all over the world in it's virtual master classes, camps and competitions. To date we continue to offer classes you can take in our state-of-the-art facilities or in your own home, from anywhere around the world!
In 2021, following a total overhaul of Boston Rhythmic systems, teaching philosophy and culture, Boston Rhythmic experienced an explosive growth, becoming a vibrant, diverse and tight community of people from all walks of life.
In March 2023 we opened a new program in Hyde Park and in April 2023 we opened our newest location in Waltham, the Embassy Performing Arts Center.
Undergoing a massive renovation of the old Embassy Cinema, we are converting 4 of the 6 existing theater into large, bright, activity rooms where we will offer besides Rhythmic Gymnastics, an exciting array of other classes: Aerial Arts, Flips and Tricks, Breaking, Zumba, even Art and STEM and so much more!
We are so excited for the opportunity to continue to serve hundreads of children every year and to bring our joy and passion to our neighborhoods and all over the globe!
What our lovely customers say about Boston Rhythmic:
I cannot express enough how much my daughter adores her gymnastics class. It has truly been a remarkable experience for her, and I am delighted to share our glowing five-star review! From the moment we walked through the doors of the gym, the atmosphere was filled with warmth and excitement. The coaches and staff members greeted us with friendly smiles, instantly making us feel like part of a big gymnastics family. Their dedication and passion for the sport are evident in every aspect of the class.
Boston Rhythmic Rocks ❤️
What a wonderful place! My kiddo loves it and comes away every day telling me so. On the first day he called to me across the gym "mom, you were right. This is fun!" We're grateful that Boston Rhythmic created a warm and welcoming environment for the kids to have fun and get a great workout too!
My daughter and our family loved it! My husband brought her to class, this was his first time, and our coach was so helpful helping him get our daughter settled. She loved it so much she threw a fit when we had to leave (ha!).
My daughter loves the gymnastics and dance combination at this gym. The coaches are fantastic. Amongst the students/athletes there's a sense of working together and building a string and supportive environment. My daughter said to me on the first day that she wants to come here all the time and after trying out a few gyms we are glad we "landed" here. As a parent, I really appreciate the responsiveness and interest the owner and other instructors take. Highly recommend!!!
Our daughter Mia has been with the Boston Rhythmic family since she was a toddler. She has grown tremendously every year in her skillset and routines. Her coaches are friendly, caring, and skillful in developing her interest in this beautiful sport. This organization creates a lot of wonderful opportunities (Boston Cup, regional competitions, end of year shows, summer and mini camps) for everyone to show case their talent. We can't speak highly enough of all the amazing coaches and administrators.
My kids love it!! The instructors are amazing, they know how to bring out the best in your kid, the whole staff is professional & friendly, flexible & I've tried other places before & had many bad experiences! Once your kid is in there you'll see things you never knew they could do!! I highly recommend you try them!
Boston Rhythmic is a great gymnastic school for those who are interested in rhythmic gymnastic. It's not only for the kids, but also for the adults! My daughter Linxi started her first gymnastic class in watertown gym when she was 3. She fell in love with this sport immediately. Since then she has been taking classes almost every week. Now she is almost 5. In the recreational classes, the junior coaches are full of fun tricks and skills to engage the kids in class. In the XCEL team, the senior coaches work hard to create a safe environment for Linxi and her teammates to challenge themselves through training and choreography. She is so proud of herself every time she masters a new skill. During the summer camp, Linxi is encouraged to make up her own routines for the end of week performance, which helps a lot in building up her confidence on stage. As a parent, I always feel welcomed and reassured in the gym because I could see how the class is going and how the kids are doing. The owner and the manager are very open-minded and communicative to any questions that I have. Thank you, Boston Rhythmic, for bringing this beautiful and well-rounded sport into our life. To all the coaches, you are amazing!
Get our Boston Rhythmic App!
OUR SOCIAL
This error message is only visible to WordPress admins
Error: Connected account for the user bostonrhythmic does not have permission to use this feed type.
This message is only visible to admins.
Problem displaying Facebook posts. Backup cache in use.
Click to show error
Error: The user must be an administrator, editor, or moderator of the page in order to impersonate it. If the page business requires Two Factor Authentication, the user also needs to enable Two Factor Authentication. Type: OAuthException